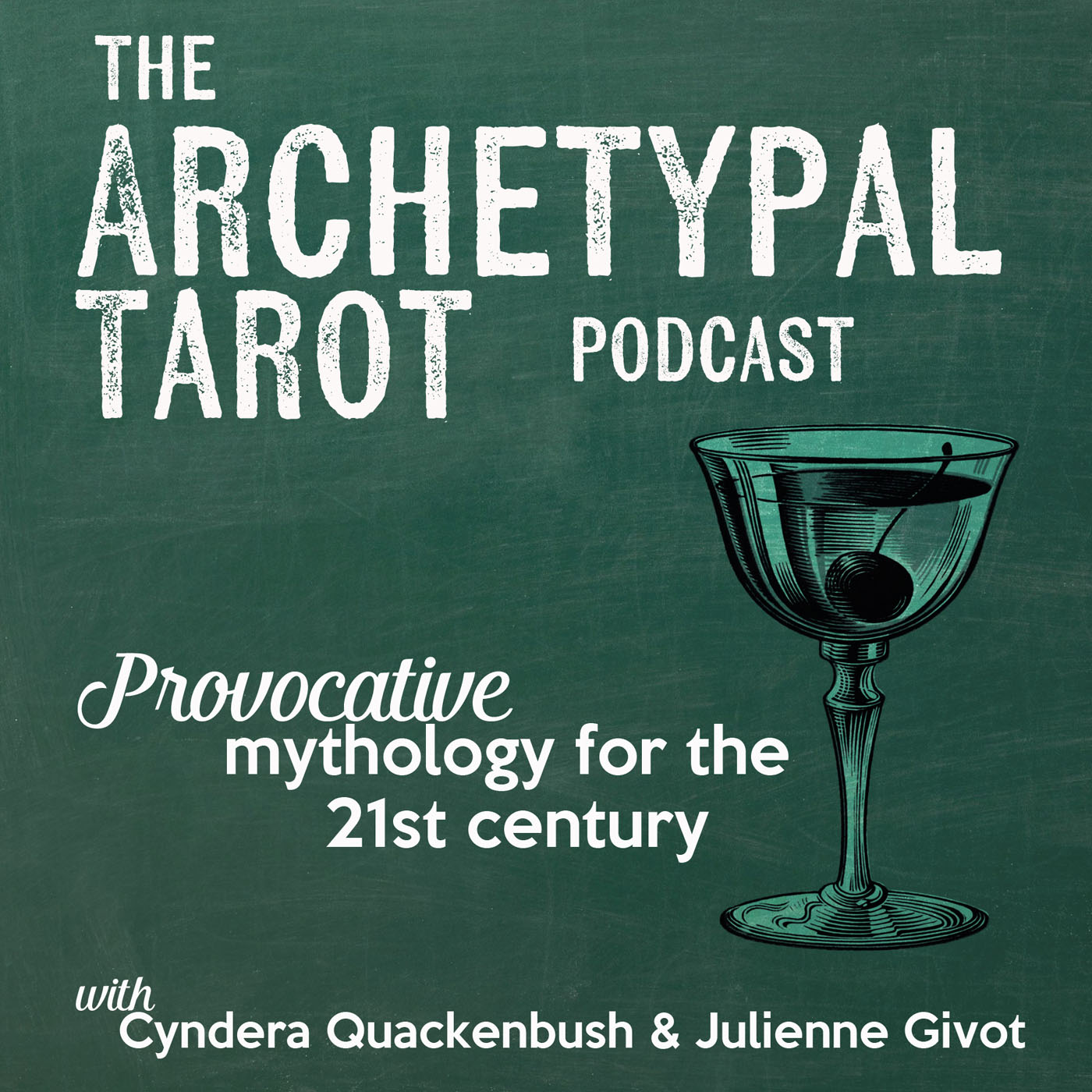 The Archetypal Tarot Podcast explores the universal human patterns of the archetypes of the Tarot uncovering provacative mythology for the 21st century
The Archetypal Tarot Podcast explores the universal human patterns of the archetypes of the Tarot uncovering provocative mythology for the 21st century.  It's hosted by Reflection Card Reader, Cyndera Quakenbush and Archetypal Consultant, Julienne Givot



They embrace an open-hearted and sometimes provocative exploration of psychology, spirituality, philosophy and using the Tarot help generate an authentically lived life. Together and with their guests they have tackled topics such as relationships, anxiety, superstition (woo woo), death and depression. 
Cyndera Quackenbush is originally from Joshua Tree, California. She has a Master's Degree from Pacifica Graduate Institute in Counseling Psychology and also studied Creative Writing, Folklore and Theatre at San Francisco State University. Cyndera is a gifted storyteller, workshop facilitator, yogini and Reflection Card Reader. She lives and works in the San Francisco Bay Area, California.
Julienne Givot is a native Californian who also spent formative years in Alaska and Nevada before moving east to attend college in Boston. After graduation, she expanded her learning in mythology, anthropology, and literature by attending certification training in archetypal consulting with Caroline Myss at the CMED Institute in Chicago. She also completed Jean Houston's year long Mystery School in 2011. She has been celebrating weddings and conveying blessings for over 20 years. Her website archetypist.com offers a wide variety of information and resources for those looking to learn more about the power of archetypes. Her archetypal counseling practice is on hold while she concentrates on her work as a Wedding Officiant and free range Priestess. She lives in Maui, Hawaii.