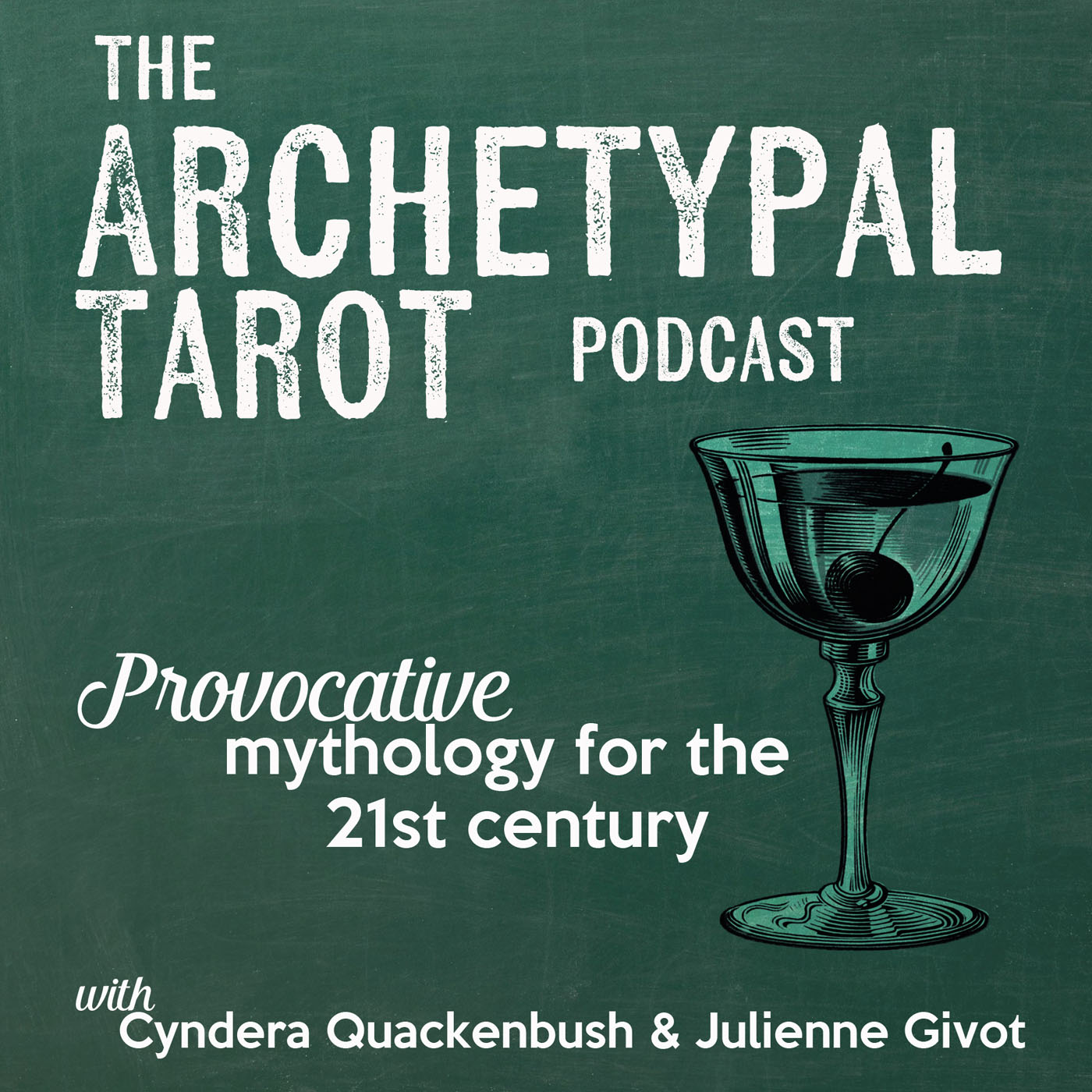 The Archetypal Tarot Podcast explores the universal human patterns of the archetypes of the Tarot uncovering provacative mythology for the 21st century
Episodes
Monday May 24, 2021
Monday May 24, 2021
Can you connect to your ancestors using the Tarot?  Answer:  YES
Julienne and Cyndera join together for a very special interview with Nancy Hendrickson, author of the recently released Ancestral Tarot (full bio below). Like a 3 of cups dancing, hosts and guests embark on a discussion of anchoring with the ancestors, and the growing interest this has in the collective at the moment. 

Nancy delves more deeply into the description of the different types of ancestors tarot readers can work with. Beyond ancestors of blood, each person can call on both Ancestors of Time and Place. Drawing the wisdom of daily life lived over centuries, guidance for specific questions and problems can be articulated through Tarot imagery. 

Julienne describes a mini reading she did for herself for her beginning ancestor work and Nancy provides further insight, including some perspectives on reversals. To further delight current topic interests, Nancy, Julienne and Cyndera further explore the connection between fairy tales and tarot, as well as the ancestors present in the larger natural world. This episode wraps up with the conclusion that ancestor work is not only popular at the moment, but is necessary for our continued survival on earth. Open your eyes, ears and heart for signs from the ancestors in this latest interview!

Nancy Hendrickson is the author of Ancestral Tarot, a book that takes readers into the realm of Ancestors of Blood, Place, and Time using Tarot. She has decades of experience in both genealogy and tarot. Nancy is a columnist for The Cartomancer Magazine, writing about Tarot decks from a cultural perspective. She is active on Instagram @nancysageshadow where she posts daily about Tarot and other forms of divination. You can learn more about Nancy and her work at www.sageandshadow.com
This episode is sponsored Freerange Priestess on Etsy - you'll find unconventional rosaries, prayer beads and chaplets made for ancestor work.
 https://www.etsy.com/shop/FreeRangePriestess 
blog: freerangepriestess.com 
Many thanks to our patrons:  Peter, Janet, Richard, Juniper and Rash of Stay Woke Tarot.  We appreciate our Patrons and their support makes all of this possible.  You can find out more about the fabulous benefits of being a Patron at http://tiny.cc/tarotpodcast
The podcast is produced by Both/And Media 
Theme music by: The Lunar Group