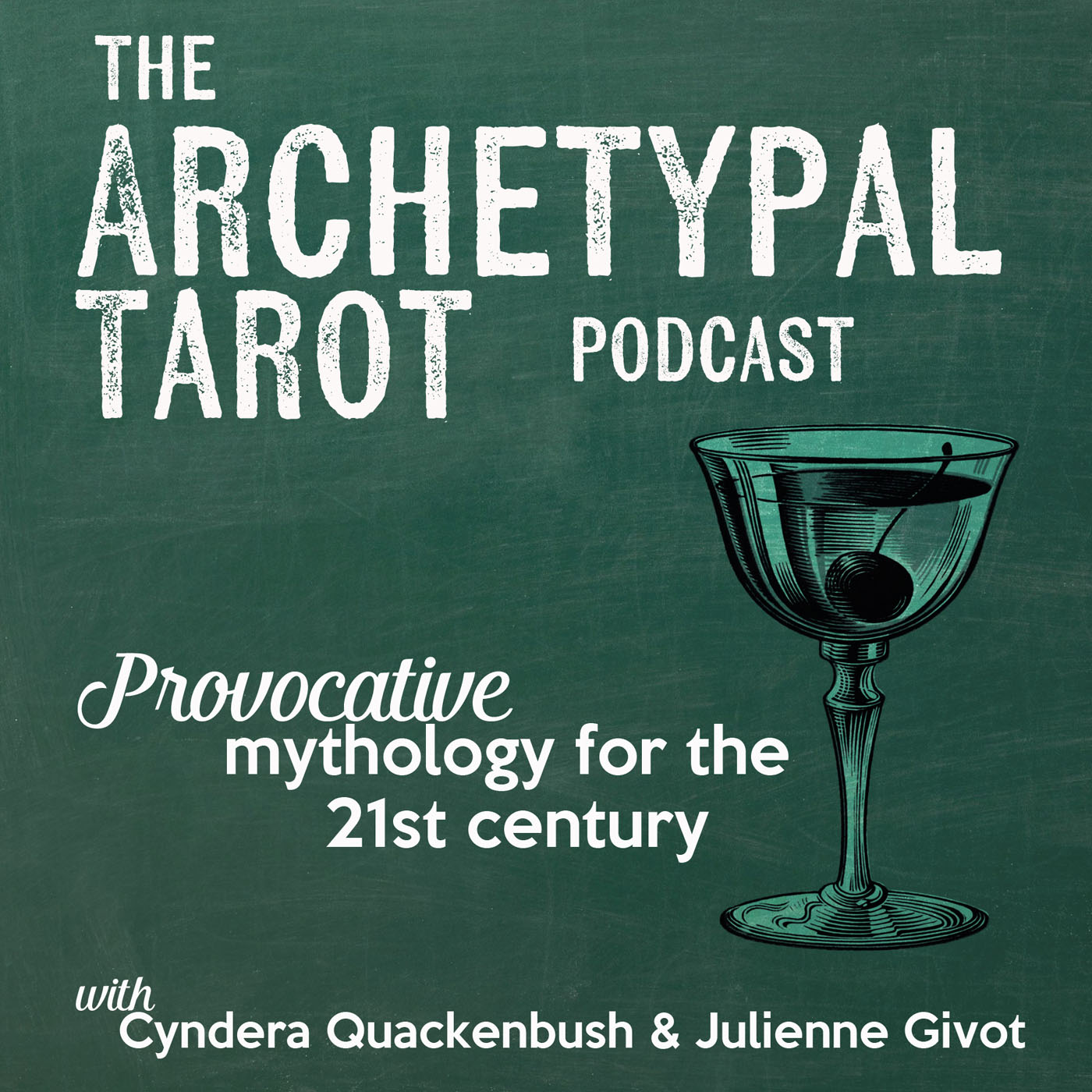 The Archetypal Tarot Podcast explores the universal human patterns of the archetypes of the Tarot uncovering provacative mythology for the 21st century
Episodes
Friday Jan 25, 2013
Friday Jan 25, 2013
As we enter the last row of our Tarot Journey (and a new year for the Archetypal Tarot Podcast), we are met with the formidable character of The Devil, the fifteenth card of the Major Arcana. Our hero, well on the path to rebirth, must first meet his own shadow and face addictions and attachments.
Sign up to be a part of the Archetypal Tarot Patron Team!  tiny.cc/tarot
Julienne and Cyndera also discuss the Pan-like characteristics of the Devil, who invites human beings to recognize their animal natures that  rebel when they are suppressed. As always, this podcast adds to your growing movie list with some subtle and interesting studies of the Devil archetype in film.