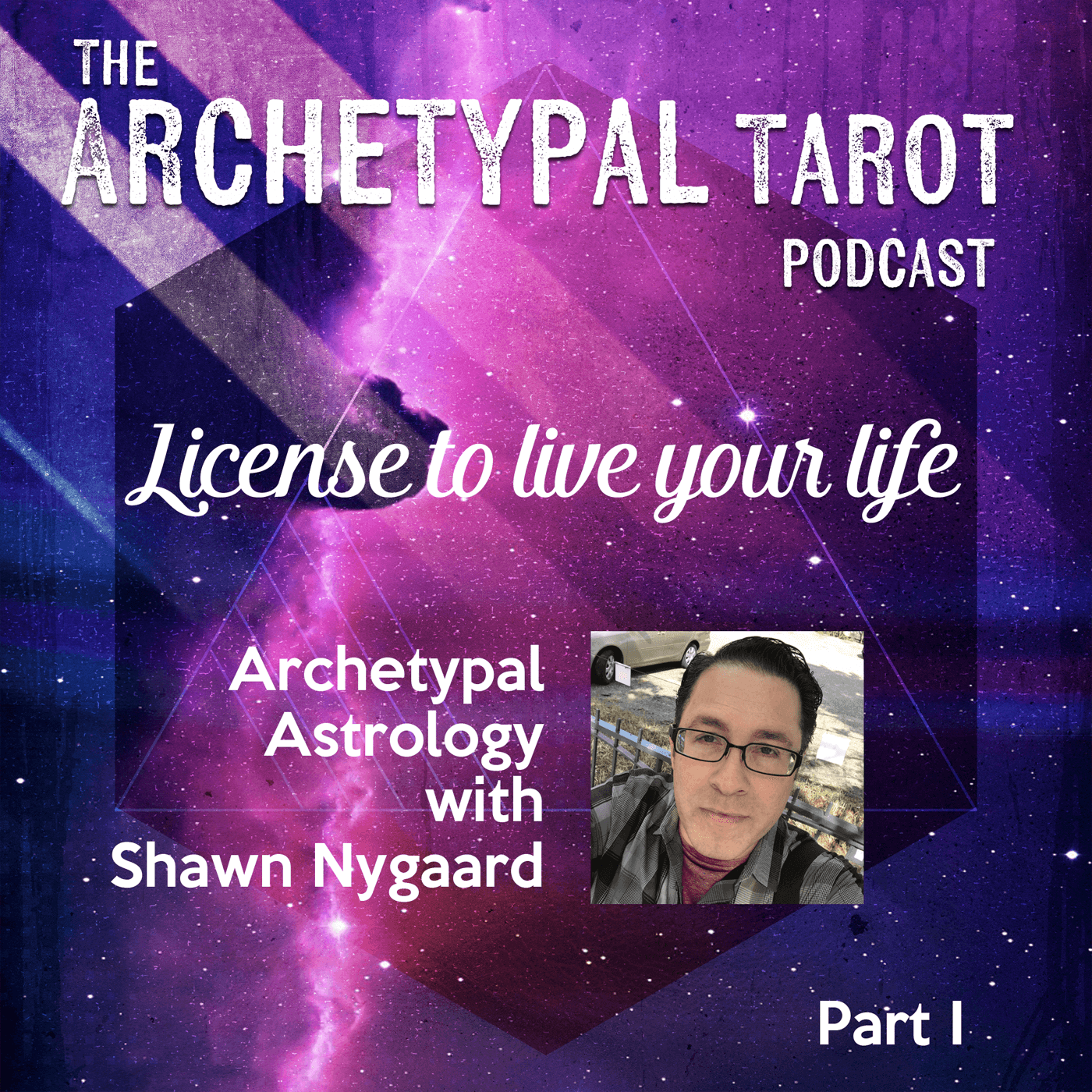 This episode is part 1 of a conversation Juienne had with Archetypal Astrologer Shawn Nygaard.  Shawn is an astrologer based in Minneapolis. He is a Tutor for MISPA (Mercury Internet School for Psychological Astrology), and has presented at conferences and different astrology schools as well as at The Minnesota Jung Association. His writing has been published in

The Mountain Astrologer

. Shawn is a graduate of the CMED Institute in Chicago, where he studied archetypes and symbolism with Caroline Myss.
Their wide ranging conversation reflects on The Star card of the Tarot as our lens for looking at 2018, some of the major astrological aspects just ending and those for the near future.  And of course, movies, music and culture.
Moana

Black Panther

Super Heroes 

Pricilla Queen of the Desert
You can find out more about Shawn at his website ImagineAstrology.com  Follow us on Instagram, Facebook and Twitter and look for the Giveaway post where you could win a recording  of A Brief Introduction to Archetypal Astrology by Shawn Nygaard.  
Part 2 of this conversation will be published for our Patrons in the next week or so and then to the public in March. 
If you would like to become one of our most favorite people in the world become a Patron!  just visit tiny.cc/tarot and you too could be like these awesome humans:  Richard, Sara, Talia, Hilary, Peter,  Rash, Christine, Cat, Alli & Geneva 
Produced by Both/And Media 
Theme music by: The Lunar Group