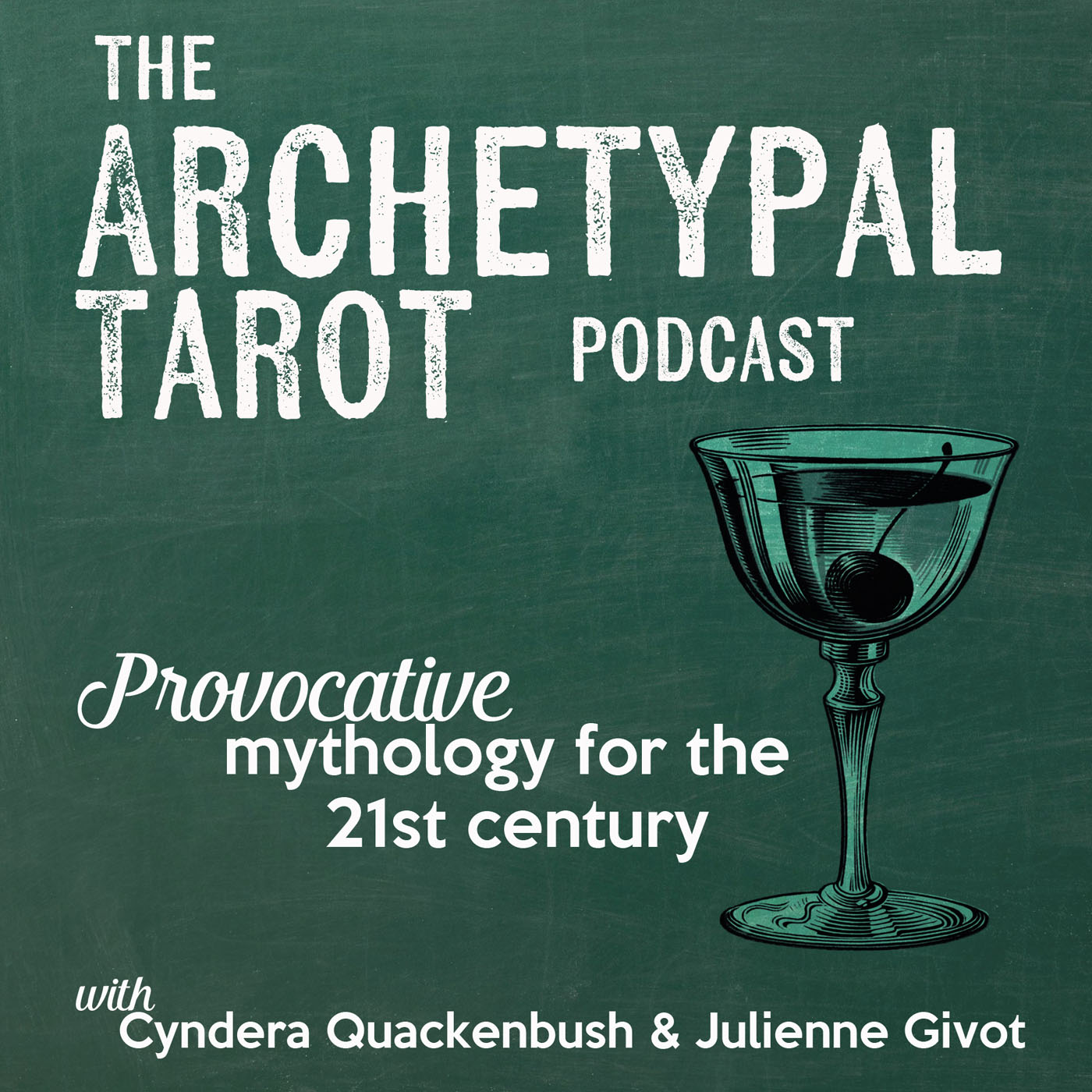 The Archetypal Tarot Podcast explores the universal human patterns of the archetypes of the Tarot uncovering provacative mythology for the 21st century
Episodes
Sunday Oct 03, 2021
Sunday Oct 03, 2021
This episode Cyndera interviews writer and film maker Marieke Lexmond about her writing of the Madigan Chronicles with the use of the 22 Major Arcana cards of the Tarot. Throughout this interview, the influences of nature, magic and archetypes pervade and are revealed through the creative writing process. We'll hear a selection from Marieke's first book, The Dagger and discuss the Magical Tarot Deck that is introduced and explored through her second book of the same title. We have 6 in total to look forward to, as well as a specially created Tarot deck of animals and nature illustrated by Marieke's friend from childhood, Nicole Ruijgrok. Thank you for joining us on this journey of magic, life lessons and tarot-inspired characters as we go "Under the Witches Hat."
Marieke Lexmond reads tarot cards, loves food, photography, and travel. She has three sassy little dogs that she likes to take everywhere and have their own Instagram account @urbandogsquad. Her background in filmmaking enabled her to travel and live around the globe. Storytelling is in her blood, from saving her allowance from a very young age to buy books, to her master's degree from the Dutch Film Academy. Fantasy and science fiction are her favorite. She prefers to write fun and mystical stories. Her attraction to nature and places with a magical history brought her to New Orleans and the West Coast of Ireland. As a pagan, she felt an instant connection to the land; it feeds her imagination and has become the inspiration for the Madigan Chronicles.
Her website and instagram tag: underthewitcheshat.com @underthewitcheshat
Stay in touch with us!  We're in Instagram & Facebook @TarotPodcast 
This episode is sponsored Freerange Priestess on Etsy - you'll find unconventional rosaries, quirky rayer beads and more. 
BIG Thanks to our patrons:  Joro, Peter, Janet, Richard, Juniper and Rash of Stay Woke Tarot.   We appreciate our Patrons and their support!  You can find out more about the fabulous benefits of being a Patron at http://tiny.cc/tarotpodcastt