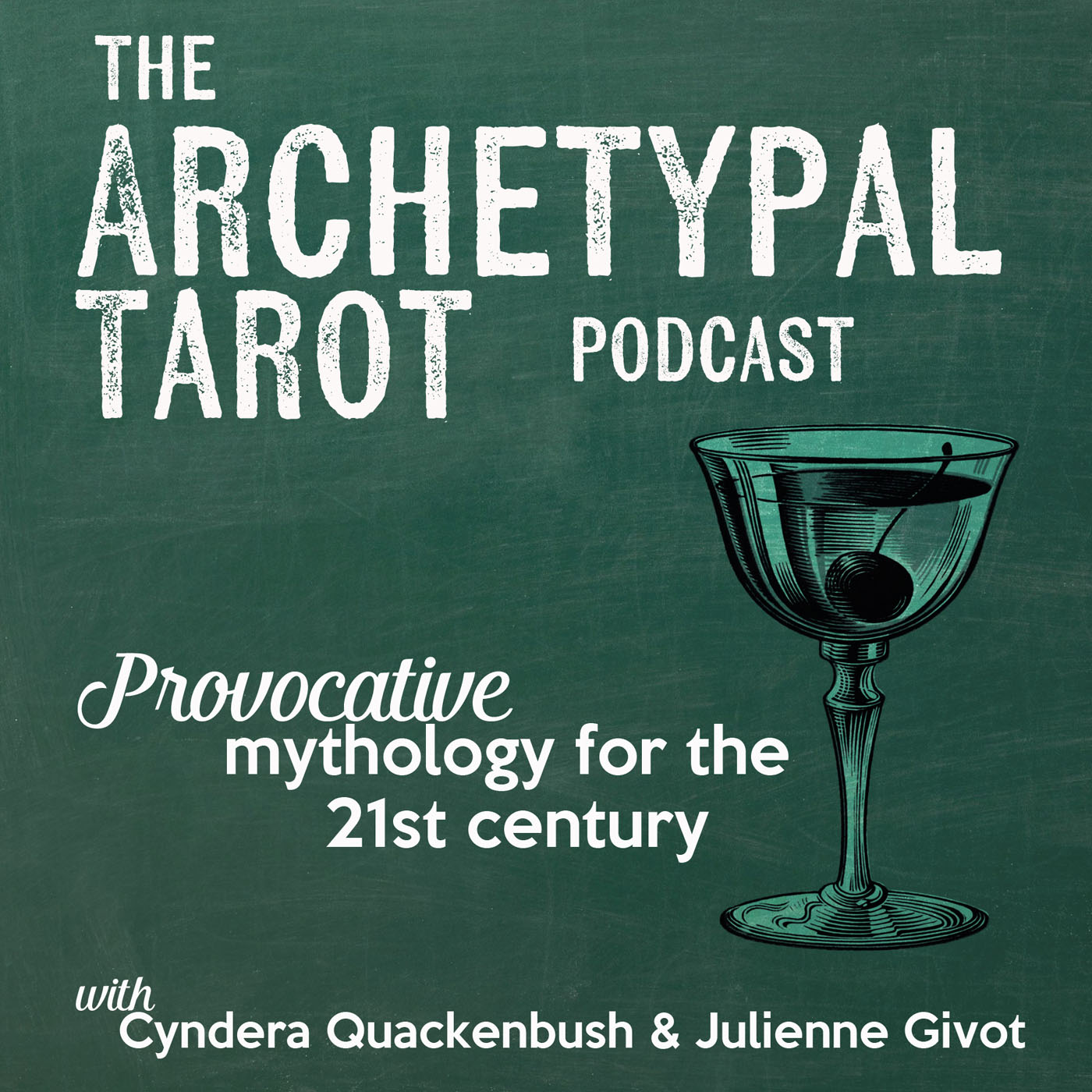 The Archetypal Tarot Podcast explores the universal human patterns of the archetypes of the Tarot uncovering provacative mythology for the 21st century
Episodes
Sunday Jun 17, 2012
Sunday Jun 17, 2012
You can't plan this stuff! In card number 10 the Archetypal Podcast is met with the Wheel of Fortune - a fortuitous card that marks a new stage of awareness in the Fool's journey. After evaluating new moral issues presented by Justice, and time to reflect with the Hermit, the Fool/Hero is ready to chance life more consciously with The Wheel of Fortune. Though she thinks she may have control, the Wheel (often a favorable card when appearing in Tarot readings) quickly shows her that much of life is an inexorable force operating out of our control.
Sign up to be a part of the Archetypal Tarot Patron Team!  tiny.cc/tarot
Taking their own risks with this card, Julienne and Cyndera discuss an archetype addressing the fortune seekers of the world - The Gambler. Also the voice of the Victim emerged in the podcast, whispering woes from the bottom of the Wheel and warning against buying furniture in "Suckland".  From lessons learned in both life's wins as well as losses, the message of this card is to let go and spin where the wheel takes you. As always, there is a lively discussion of film, psychological inquiry and insight.