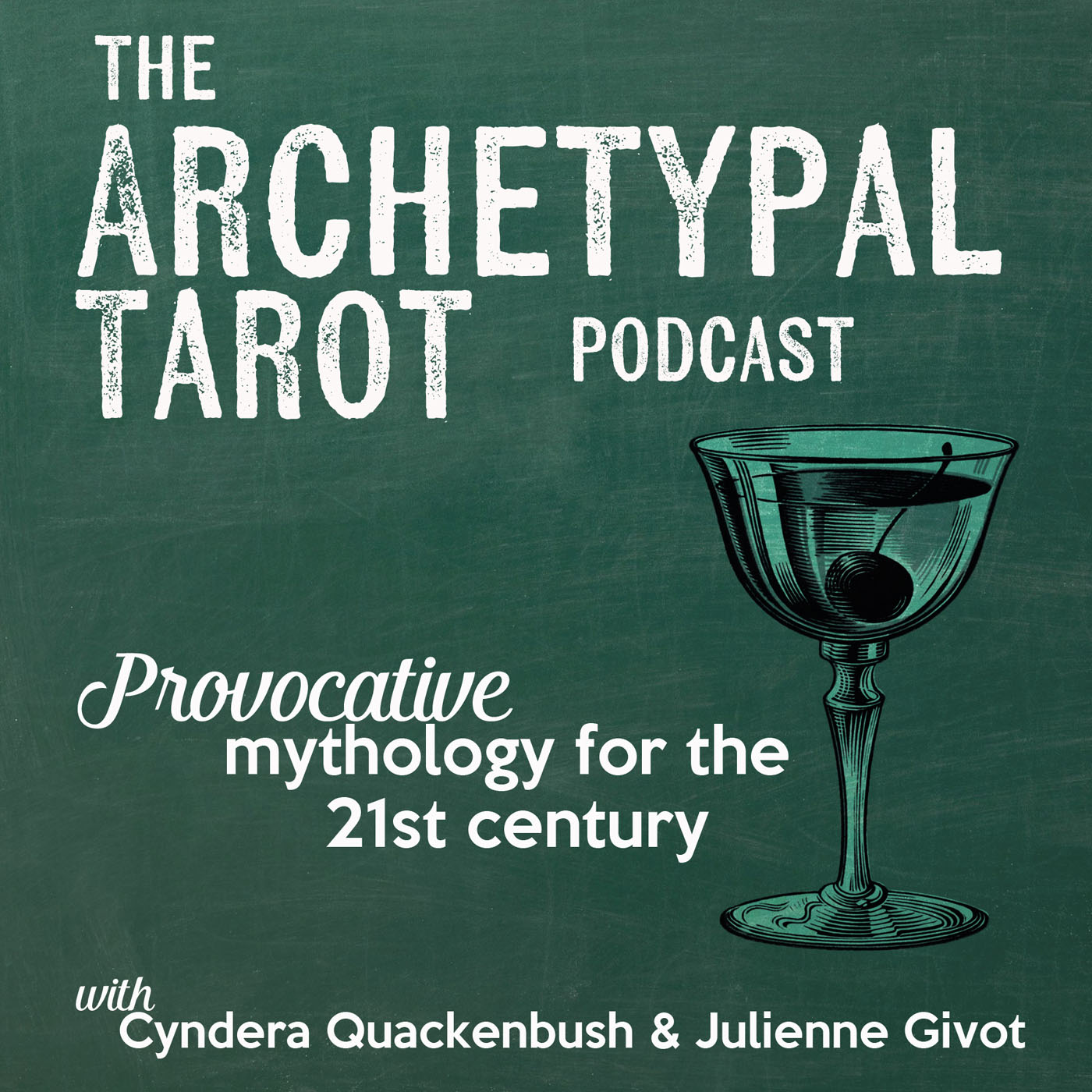 Follow us on Twitter! @TarotPodcast or on Facebook

Craig Chalquist - Depth Psychology Bad @ss!
 In the continuance of the new Archetypal Tarot Podcast series, Julienne and Cyndera break the linear mold of the Tarot order and jump all the way to The World Card! Our guest for this episode is Craig Chalquist PhD. Craig is the department chair of East-West Psychology at the California Institute of Integral Studies and adjunct faculty at Pacifica Graduate Institute, where he teaches ecopsychology. Craig is an author and editor many books, including Terrapsychology: Reengaging the Soul of Place.
 Sign up to be a part of the Archetypal Tarot Patron Team!  tiny.cc/tarot
He is also a contributor to the Huffington Post, AlterNet, The Journal of Critical Psychology among many, many others. Craig is a Certified Master Gardener, teacher to many, passionate advocate of cultivating a sustainable relationship to the planet and all around bad ass of depth psychology.

Freud vs Jung! (with Cyndera egging them on)
 Topics discussed / fun had:
The momentous effect of "earthrise" the first photograph of the earth taken from space and how it forms a new mythology.
Hobbits & Heroes (guess which we need more of these days?)
How Craig started teaching the Hero's Journey and why he seldom does anymore.
Alchemy & Gnostiscism & the Silver Tradition (hint: it's not all about the dudes...)
Carl Jung and the red book
The Pandora's box opened by the Nuclear age
The role of fantasy as impetus for change (in fact the driving force of necessary change).
Using mythology to shift consciousness
Sign up to be a part of the Archetypal Tarot Patron Team!  tiny.cc/tarot