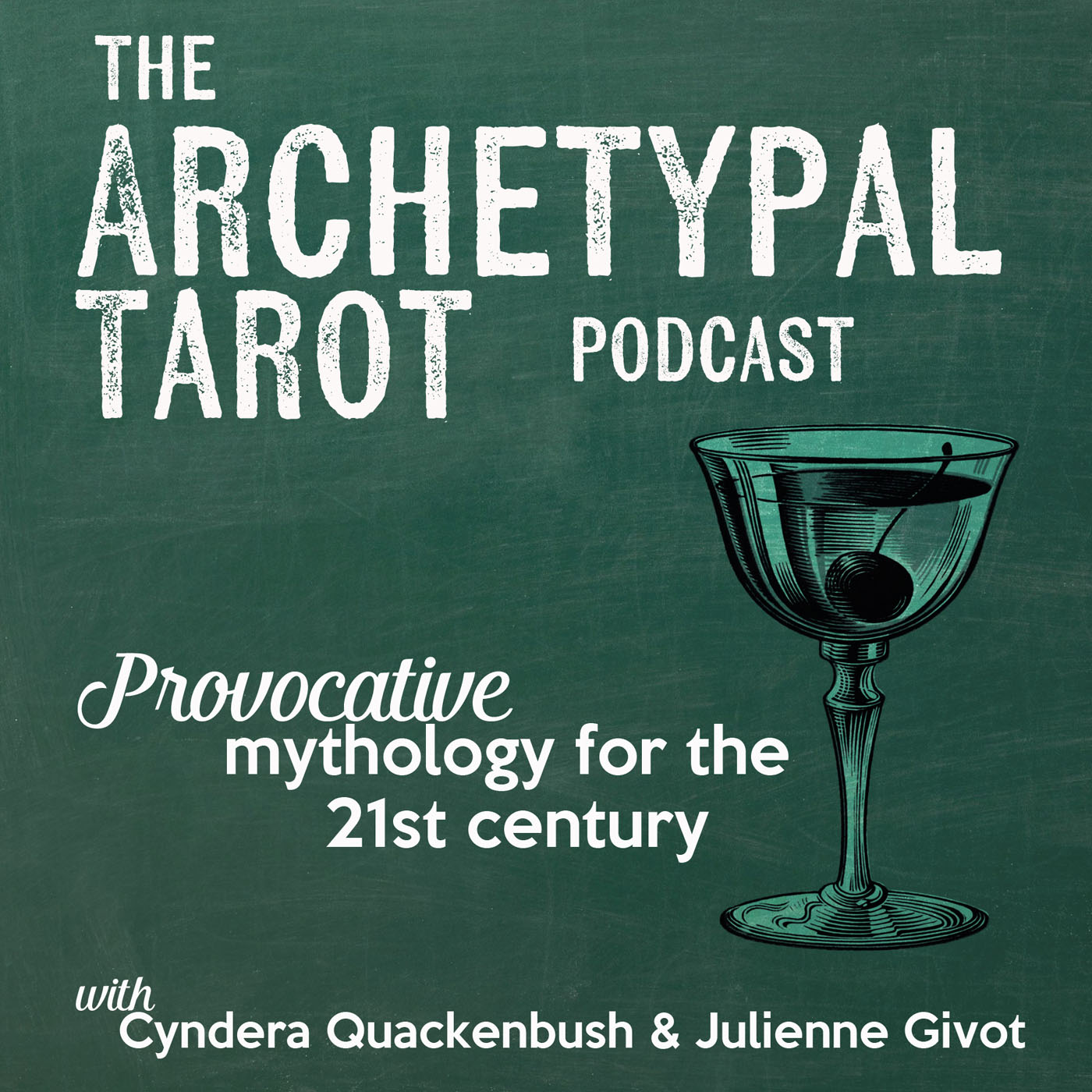 The Archetypal Tarot Podcast explores the universal human patterns of the archetypes of the Tarot uncovering provacative mythology for the 21st century
Episodes
Wednesday May 22, 2019
Wednesday May 22, 2019
Aloha listeners!  We have some BIG news for you.  Things are changing up around the Archetypal Tarot Podcast! We'll explain.  It'll be cool.  Stay till the end of the show to find out how you can participate. 
Thanks for listening! 
You've just heard about our transition to a reading based podcast with Cyndera I bet you are excited to get a reading!  If you are already a Patron - just send Cyndera your question by email to  
tarotpodcast@gmail.com
  If you aren't a Patron yet - well what are you waiting for!?  Just go to
tiny.cc/tarot
to sign up.  Or Google Archetypal Tarot Podcast and land yourself on our podcast site. It's super easy to sign up and receive so many cool Patron bonuses for less than the price of a cappuccino! 
 As always, you can Find us on Twitter, Facebook or
Instagram
@TarotPodcast 
Big thanks to our Patrons: Sara, Geneva, Richard, Peter,  Rash,  Alli, Yvonne and K.  Your support makes all this happen  & you make us smile every day! 
Produced by Both/And Media 
Theme music by: The Lunar Group