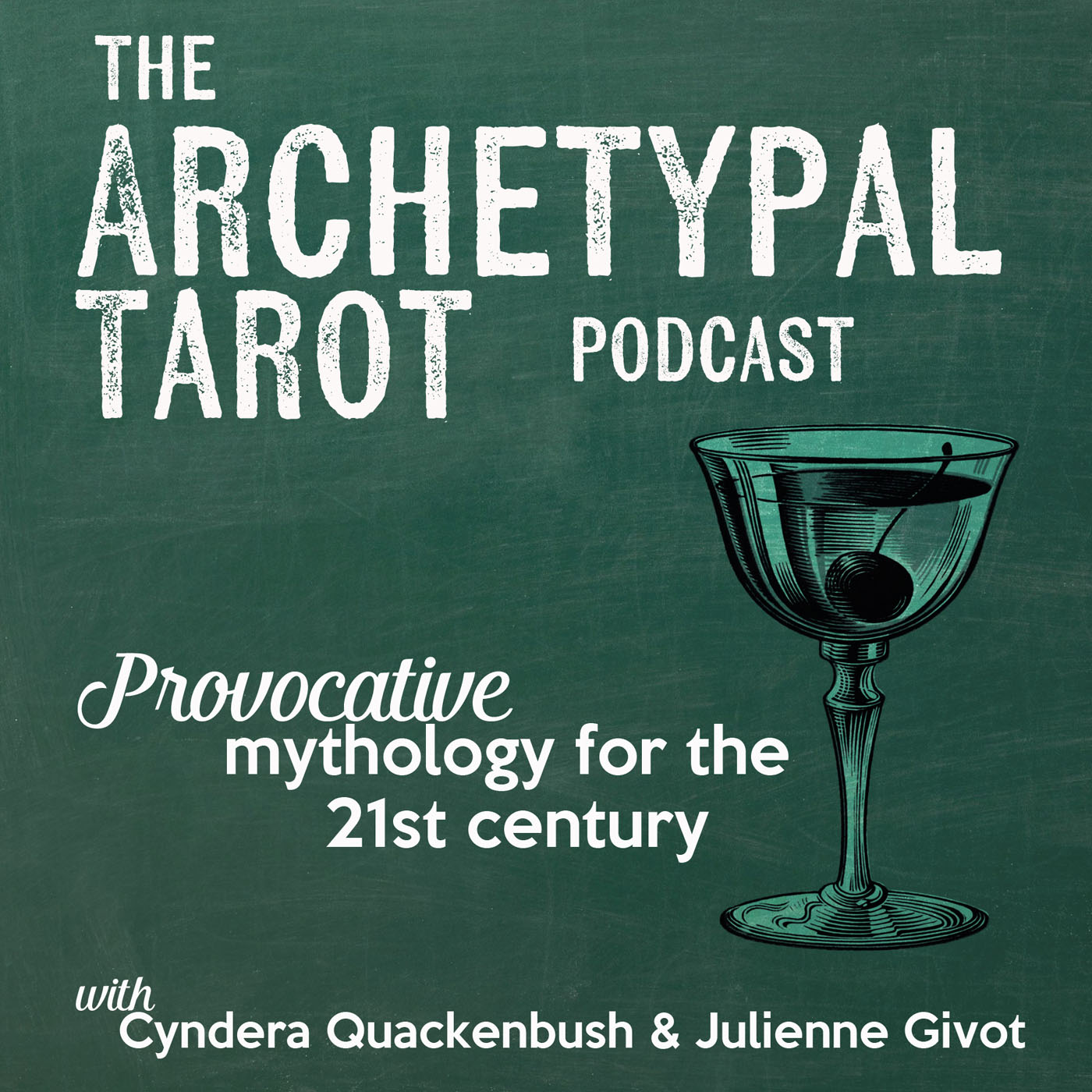 The Archetypal Tarot Podcast explores the universal human patterns of the archetypes of the Tarot uncovering provacative mythology for the 21st century
Episodes
Monday Jan 31, 2022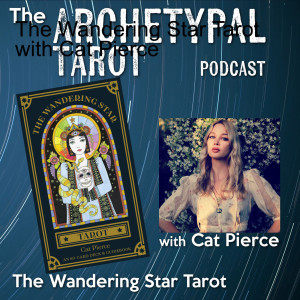 Tuesday Nov 30, 2021
Tuesday Nov 30, 2021
For our latest installment of star Tarot deck makers, we're thrilled to share this interview with artist-extraordinaire Cat Pierce! Known for her successful contributions in psychedelic indie music, she has recently turned her artistic expressions towards her own version of the classic Tarot. The Wandering Star Tarot is a beautifully illustrated deck acting like a compass for individual readers to use in their own inward journeys of reflection. Our interview explores the topics of intuition, creative process and the relationships between music and Tarot. We delve deep into the youthful, feminine and haloed figures that gaze out directly to each reader. The Mother Star and The Creator, additions to the traditional 78 cards of the Rider Waite, are discussed in detail along with the ethics of Yes/No Questions. There is also an undeniable presence of CATS. Get ready to play with Cat Pierce and Julienne and Cyndera in the latest Archetypal Tarot Podcast!
Cat Pierce is a singer, songwriter, visual artist, self-proclaimed psychonaut, and spiritual evolution enthusiast. Known primarily for her music, she is one half of the sister-band The Pierces, and has also had success as a solo artist. Her songs have been featured in movies and television shows such as Dexter, Gossip Girl, Riverdale, and more. Most notably, she penned and performed the theme song for the ABC hit show
Pretty Little Liars
. She has toured the world with
Coldplay
, Lissie, Adam Green, and Albert Hammond Jr., and performed with Emmylou Harris and Elton John. She has garnered two top ten albums in England, one of which reached Gold status. Her love of drawing, writing, and delving into the mystical inspired her to create her first tarot deck:
The Wandering Star Tarot
(available now).
Stay in touch with us!  We're in Instagram & Facebook @TarotPodcast  our email is tarotpodcast @ gmail Now you can find Cyndera and I on clubhouse! 
This episode is sponsored Freerange Priestess on Etsy - you'll find unconventional rosaries, quirky prayer beads, tarot jewelry and more. 
BIG Thanks to our patrons:  Joro, Peter, Janet, Richard, Juniper and Rash of Stay Woke Tarot.   We appreciate our Patrons and their support!  You can find out more about the fabulous benefits of being a Patron at 
http://tiny.cc/tarotpodcast
The podcast is produced by Both/And Media 
Theme music by: The Lunar Group