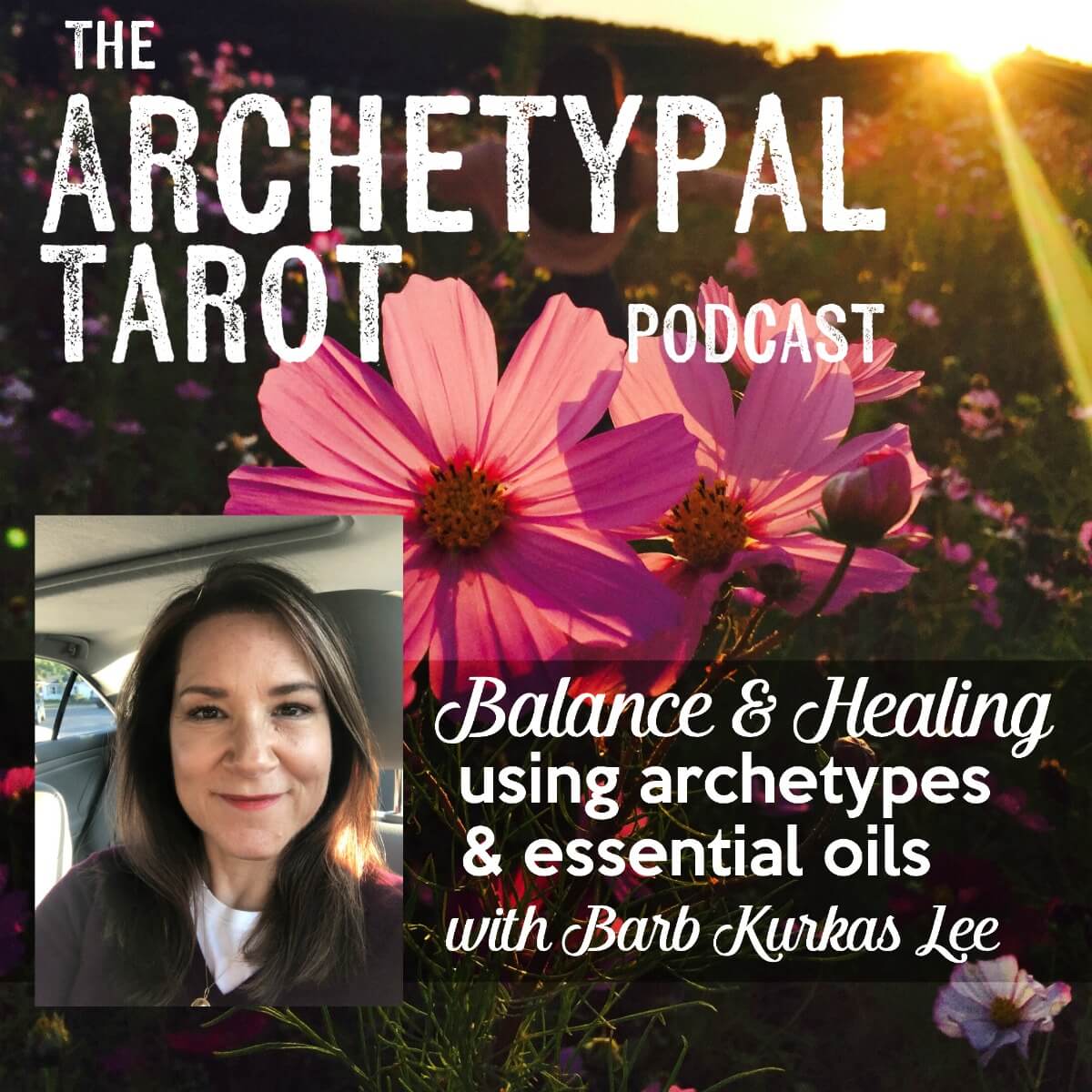 Aloha! We have been on a bit of a summer sabbatical but we are back and excited to get this episode out to you!   As ever we invite you to be part of making the podcast magic happen by joining our Patron team! Just visit
tiny.cc/tarot
for more information. 
This episode features a conversation with Barb Kurkas Lee. Barb is a certified clinical aromatherapist and archetypal consultant.  Her service is to partner with people to help them nurture and connect to their inner lives.  Check out her very cool blog and info on her service at 
barbkl.com
.  
We discuss her work which combines archetypal discovery with essentail oils to help balance and heal.  Our conversation ranges to various archetypes such as the Victim, the Mother, the Alchemist, Healer and more.  Toward the end of the show Julienne and Barb celebrate practices which feed the soul and encourage listeners to discover and keep doing the things that feed their soul even if they seem silly - all the better!
More on Barb Kurkas Lee:
Barb creates specific essential oil blends to support people as they connect to their soul's compass. By learning our soul's contract in working the archetypes, we find inner sustenance and peace.  The interior work for a person is a labor of love. Barb's education as a masters prepared nurse, retired nurse midwife, experience in other areas of healthcare, and hospice bring a deep dimensional witnessing of a soul's journey on earth. Her ability to assist people and groups in their own labor of love is one of her callings.
Connect with the Archetypal Tarot Podcast